Lychnidos
Lychnidos - old town Ohrid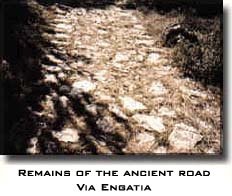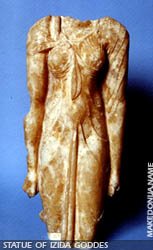 Lychnidos is an archeological site located in Ohrid. Actually Lychnidos is the ancient name for the city of Ohrid, and it's located in the old part in the regions lower and upper Saray and Varoš.
But, unfortunately in lower Saray, researches from archeological type cannot be made because there are houses and this is a part where people live. But in the region of the highest peak, near the Samoil's fortress can be found a lot of interesting mosaics and other various stuff. In this part of Ohrid were discovered many ancient building such as tomb, found under the streets. And not only tombs, by making the aqueduct network in Ohrid, in the Street St. Clement was discovered ruins of some ancient building. Not only located on the coasts of the lake of Ohrid, Lychnidos was one of the most important and popular stops on the main road which had connected Rome and the Balkans.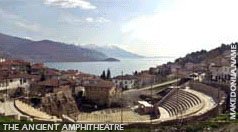 The Ancient Theatre: This is a theatre from the Hellenistic and the roman period. It is located in the ancient part of Ohrid, Varoš, in the area of High Kale and Upper Saray on Ilindenska street, in 1935 by the archaeologist Nikola Vulic and during the archaeological excavations during 1959 - 1960 by the Ohrid archaeologist Vasil Lahtov. The object is on 4,000 square meters. The entire theatre today is reconstructed and the Ohrid Summer Festival is held in here. While the excavation a lot of bases from other buildings were discovered. This is one the top 5 Balkan amphitheater that today are discovered. According to the analysis of the inscriptions found in the theatre, it is presumed that it was constructed in the antique times, and was used for theatre performances - plays, and after the Roman conquest of the town, the theatre was turned into an arena for gladiator fights. It was adorned by numerous sculptures and reliefs that are preserved to the present days. Particularly attractive are the two relief tablets that depict the God Dionysus and the muses - patrons of poetry and theatrical plays.