Macedonian Olympic Committee
It was established on 20 March, 1992. After the Republic of Macedonia became a member of the United Nations, the Macedonian Olympic Committee was also admitted to the International Olympic Committee (IOC) as 195th member, at its session held on 21-24 September, 1993. As all other IOC members, the MOC functions according to its own principles emerging from the general concept of the Olympic Games. It has been organized in a manner, which in a very short period of time, has demonstrated its appropriate practical and developmental adaptability. Very important personalities of the public, economic and sports life of the Republic of Macedonia have been directly involved in the activity of the MOC. A great number of former Olympic champions and other top sportsmen are also engaged and due to their own experience they give a special color to the overall activities of the MOC.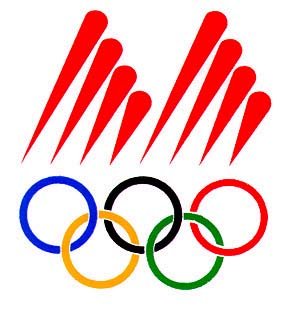 Thus far, 32 sports associations in the state have become members of the MOC. The Statute regulates the MOC membership, as well as the fulfillment of obligations and exercise of rights.
In addition to the coordination of the activities of the state Sports Associations, for the purpose of realization of the Olympic programs, then the selection of the Macedonian Olympic National Team and the care for the top sportsmen, the MOC actively participates in the encouragement and development of the sport in the state.
The MOC activities are mainly covered by the resources collected through its own Olympic Pool, through the Fund of the International Olympic Solidarity, but only after it submits an application with IOC with a proposed-program.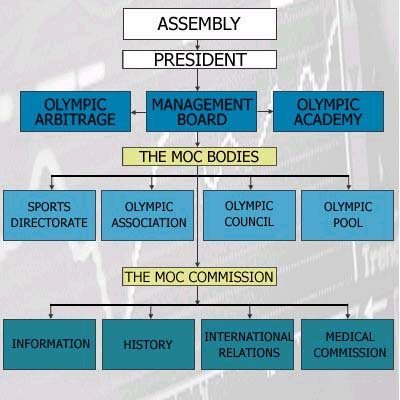 34 sportsmen from our state have taken part in the Modern Summer Olympic Games (held from 1956 to 1996). They have won 11 Olympic medals at 49 Olympic games: 2 gold, 5 silver and 4 bronze, as well as 1 gold medal at the Para-Olympic Games. The medal winners are:
Melbourne 1956
Blagoja Vidinic, football - silver medal
Rome 1960
Blagoja Vidinic, football - gold medal
Montreal 1976
Blagoja Georgievski, basketball - silver medal
Ace Rusevski, boxing - bronze medal
Moscow 1980
Saban Sejdi, wrestling - bronze medal
Los Angeles 1984
Saban Trstena, wrestling - gold medal
Redzep Redzepovski, boxing - bronze medal
Saban Sejdi, wrestling - bronze medal
Milko Gurovski, football - bronze medal
Seoul 1988
Saban Trstena, wrestling - silver medal
Stojna Vangelovska, basketball - silver medal
Barcelona 1992 - Para-Olympic Games
Branimir Jovanovski, archery - gold medal
Until the Seoul Olympics, the sportsmen from Macedonia, in single and in team competition, were included in the Yugoslav Olympic national teams. Starting with the 25th Summer Olympics in Barcelona in 1992, the Macedonian sportsmen took part as an independent Olympic national team. The first time a Macedonian sportsman took part in the winter Olympic games, was at the Lillehamer Winter Olympics, in 1992.