Macedonian film
In 1905, in Bitola, the brothers Milton and Janaki Manaki shot the first filmed sequences, which marked the beginning of film art not only in Macedonia but also in the Balkans. In honor of this important event, each year Bitola is the host of the Manaki Festival of Cinecamera, the only one of its kind in the world.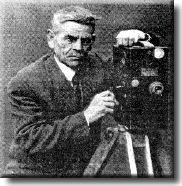 In Macedonia the centenary of the cinema was marked in an impressive way. The young director responsible for this was Milcho Manchevski, who won the Golden Lion of the 1994 Venice Film Festival for his first feature film Before the Rain. The film was screened at some thirty international festivals, where it also won other accolades. The American Film Academy nominated it for the Best Foreign Language Film Award for the year 1994.
The first Macedonian feature film, 'Frosina' was made in 1952, and a few years later the first colour and cinemascope film entitled 'Miss Stone' appeared. The films 'Black Seed' by Kiril Cenevski as well as 'Happy New 1949' and 'Tattooing' Stole Popov were shown at several international festivals.
Following the great success of Before the Rain, Macedonia is trying to consolidate its production and make at least two or three feature films a year with domestic funds. In recent years international co-productions have begun to be made in Macedonia. The director Manchevski has already signed contracts for shooting films during the next five years. There is a hope of resurrecting the prominent Vardar Film school of animated films.
Another Manchevski's film was also a great succes, Dust in 2001.
The Films Archives (Cinematheque) of Macedonia has developed fruitful research and publishing activities. This, and the organization of symposia devoted to film and modern society, has broug significant international recognition.