Macedonia literature & publishing
Macedonian literature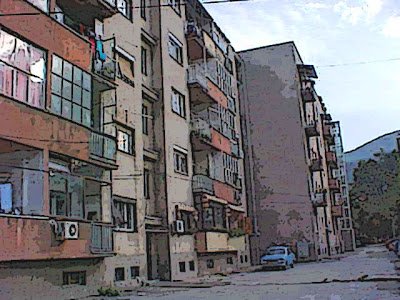 Macedonian literature has its roots in the rich heritage of Slavonic literacy and the distinguished literary schools of the Macedonian monasteries. Its more recent development has been marked by the work of Dimitar and Konstatin Miladinov, Grigor Prlicev, Rajko Zinzifov and other authors from the period of the Macedonian Revival in the middle of the 19th century. In the early 20th century their work was further developed by Vojdan Pop Georgiev Cernodrinski, Nikola Kirov-Majski and Atanas Razdolov.
The poet Koco Racin, with his collection entitled Beli Mugri (White Dawns) published in 1939, is considered to be the founder of modern Macedonian literature.The first postwar generation of Macedonian poets, prose writers and playwrights included Blaze Koneski, Aco Sopov, Slavko Janevski, Vlado Maleski and Kole Casule.
Among them, on the grounds of his achievements in literature, the codification and development of the Macedonian literary language and in the affirmation of Macedonian Studies in the world, we must single out the figure of Blaze Koneski, a member of the academies of arts and sciences of several countries and laureate of many outstanding international awards for literature. From this generation also came the founders of the Writer's Association of Macedonia, established in 1947. This Association and the new association, Independent Writers of Macedonia - which emerged in 1994 - number over 300 active members. The new generation of Macedonian writers which appeared in the early 1950's, encompassing among others Gane Todorovski, Mateja Matevski, Dimitar Solev, Ante Popovski, Boris Visinski and Simon Drakul, is still very active today. They were followed by a wider group of talented authors, from which we can single out Zivko Cingo, Petre M. Andreevski, Radovan Pavlovski, Bogomil Guzel, Jovan Koteski, Vlada Urosevik, Petar T. Boskovski and Mihail Rendzov.
After Vasil Iljoski and Risto Krle, Macedonian drama has recently achieved new heights with the works of Goran Stefanovski and Jordan Plevnes.
Works by Macedonian writers have been translated into many languages of the world. Anthologies of Macedonian poetry and prose have been published in Italy, France, United States, Russia, Hungary, Poland, United Kingdom, Germany, China, Sweden, Japan, the Czech Republic, Slovakia, Greece, Ukraine, Malaysia and many other countries.
The constant growth of Macedonian literature has also been connected with the development of publishing. Although it covers a relatively small linguistic area, there is virtually no important world author who has not been translated into Macedonian. All significant works of world literature have already been published or are in the process of being translated and published.
In the period 1986-1990 on average over 700 books and booklets as well as 74 periodicals were published each year in Macedonia, but the number of copies steadily dropped. In 1990 it was 1,683,000 printed books and booklets.
It is interesting that the past five years have seen the emergence of a large number of private publishers.