Gostivar
About Gostivar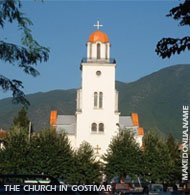 Gostivar is a city located in the north-western part of Macedonia, more precisely in the lower part of the productive Polog valley, situated on 530 meters above the sea level.
Gostivar has an excellent geographic location because it lies on a important crossroad with important lines. Gostivar is situated 24 km from the closest city, Tetovo (on the north) and from the capital Skopje is just 67 km away (on the north-east). While, on south the closest city is Kičevo (46 km away), Ohrid (107 km) and Struga (106 km) and south-western to the town Debar (71 km).
Gostivar history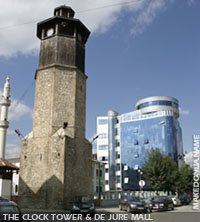 Gostivar was founded as a Slavic town during the middle ages. The number of the population in Gostivar moved on the next way: in the year of 1874 around 2,000 citizens, in 1900 around 4,000, in 1921 4,885, in 1948 around 7,800, in 1961 12,788, in 1977 around 32,900 citizens. From the population rating in 1916 there can be noticed domination of the Macedonians there, 5,092, Turks 4,349 and Albanians 2,904.
But as the time carried on, the population drastically has changed. In the census of 1994 together with the all municipalities in the region Gostivar had a population of 12,084 Macedonians, then 14,128 Albanians, 4,475 Turks, Serbs 231, Vlachs 11 and other. Today there live around 45,740 citizens, of which highest percentage are ethnic Albanians, then Macedonians, Turks, Gypsies ...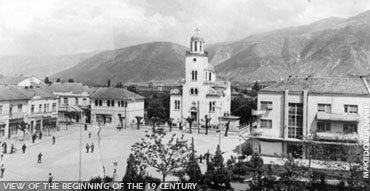 Gostivar is merchant city. From the second half of the 19th century, a lot of merchants started moving in and opening a new stores. There is also a shopping day, Tuesday. The merchants from Kruševo, Kičevo, Tetovo and Veles were the founders of the Gostivar merchant center in that time. But today they are gone electricians, mechanic workers. Today Gostivar is a modern city. A new and modern freeway was built, in 1995, from Gostivar to Tetovo, 24 km long. There is a modern shopping the "De Jure".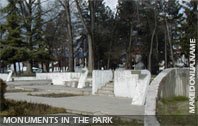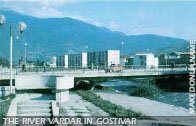 Gostivar tourism
Some 26 km, from Gostivar is located one of the best Ski - Resorts in Macedonia Zare Lazarevski in the Mavrovo national park. As you'll leave Gostivar, on the way to Kičevo and Ohrid, in the Vrutok village is the gorge of the biggest river in Macedonia, Vardar, that is 388 km long and flows in the Aegean Sea, by Thessaloniki (on Macedonian - Solun). Gostivar is the last town on the exit from the productive, Polog valley. The road than continues to the high lands of Mavrovo and Galičnik, from where all Polog valley can be observed with the villages scattered around like some kind of beautiful mosaic.