Sveti Nikole
About Sveti Nikole
Sveti Nikole is located in the center of the Ovce Pole valley, located on 80 km from the capital Skopje and from the nearby Stip, is just 25 away, while from Veles is 33 km and from Kumanovo is 44 km away.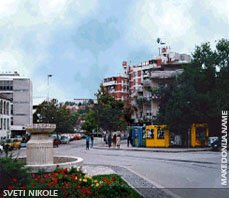 The Ovce Pole valley (meaning the valley of the sheeps) is renowned by the sheep-raising, production of sheep products and tasteful cuisine with specialties based on sheep and lamb meet.
The folk tales say that the town was named after the church of St. Nicholas that was built by the king Milutin in the year 1313.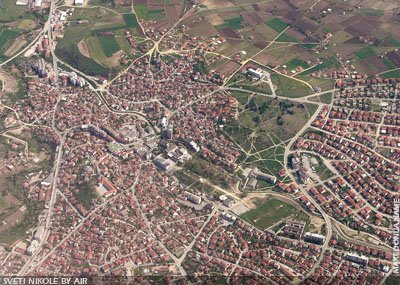 The region of Sveti Nikole is rich in findings of anthropogeneous nature. They speak and witness about a sequence of cultural layers that were accumulating throughout the history. Especially important is the archeological site Barutnica in the vicinity of the village of Amzabegovo.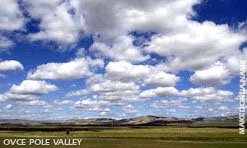 In the almost deserted Sveti Nikole village of Burilovci there is a small medieval single-nave church Sveti Nikola (St. Nicholas), important for its fresco-painting that enchants with its beauty and speaks about the mastery of art of its anonymous painter.