Resen
About Resen
Resen is a town in south-western part of the Republic of Macedonia, situated between the Galicica & Baba mountain, on the road between Ohrid (35 km) and Bitola (31 km). Resen is located on 198 km from Skopje. Resen has a population of about 10,000 citizens, while the entire municipality of Resen has a population little less than 18,000 people.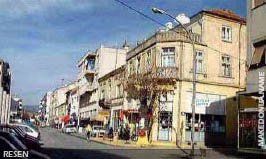 Resen history
Resen was mentioned for a first time as a mediaeval settlement under the name Rosne in 1337 AD. The transformation of this mainly rural settlement began in the 18th century with the development of crafts and by the 19th century Resen had become a city settlement with a rich market place. Fine clay pottery has developed into a major craft industry and in the Resen ceramics colony was established in 1971 and continues to attract visitors and exhibitors from all over the world.
Resen also possesses a rich museum collection full of archaeological and ethnological finds from the area. Ahmed Nijazi Bey, who lived in Resen was one of the leaders, of the Young Turkish Revolution in 1908, that was supported even by the Macedonians. He was educated in Paris, and the Castle of Resen that was built by him, in French style, exists even today.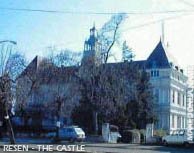 Resen tourism - Prespa tourism
The Prespa region is very well known for it's production of fruit products. Resen field is well known for its apple orchard area and every year in October, there is a festival held, in order of the fruit's harvest. After Resen, as a major city in the Prespa region, other large apple production centres are Carev Dvor, Grncari, Brajcino, Jankovec, Kurbinovo and many other. The Agroplod factory in Resen, represents one of the best in the country for food production.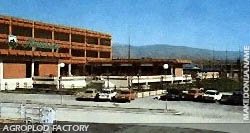 The extraordinary, wild and unique beauty of the Lake Prespa area attracted the Macedonian Tzar Samoil to build his first seat in this place on the at the church of St. Achilles. The lake itself, which consists of two parts, Small and Big Prespa, is bordered by soaring and is part of the municipality of Resen. Here you will find endless sandy beaches, mountain slopes rich with game, stunningly frescoed churches, the peace of a wild and undiscovered country and even a few pelicans. The area itself is entrancing, you will certainly want to pay a visit to Brajcino, one of the most delightful villages imaginable. In the picturesque village of Kurbinovo, embraced by the mountain Pelister there is the church dedicated to St. George. According to the time of its fresco-decoration, it is supposed that the church was built in the year 1191. There are still no other reliable documented data on it.